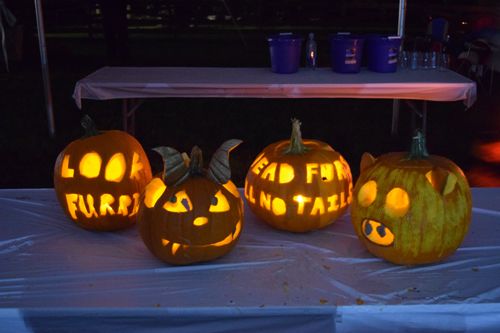 Fur-B-Que is a one-day fall food, entertainment, and crafts festival centered around celebrating the furry fandom. Originally, it started as a social meet with RazorWuff showing off his culinary skills and then after a short hiatus, in 2016 it became an all-ages fundraiser for the Mid-Atlantic Anthropomorphic Association's non-profit cause.
WHAT YOU NEED TO KNOW:
BRING YOUR OWN CHAIR- this is our tradition for our attendees to bring blankets or their own chairs to chill in
BRING CASH (or credit card)- We have artist selling wares and other items for sale, along with raffles
THE EVENT IS RAIN OR SHINE- yes, we are outdoors, please plan accordingly
Suit up!- Bring your fursuit, but remember, we will be in a grassy field
Bring a game/food to share- see https://www.furbque.org/the-feast/ for a BONUS for sharing food!
Purchase your ticket now!- We need to know an estimated head count to have enough food for our "all-you-can-eat" promise. PLEASE PRE-REG even if it is the day before! We have a limited number of onsite registrations available.
What is a furry? Go here for a summary: https://www.furthemore.org/info/what-is-a-furry/
YOU DON'T HAVE TO BE A FURRY TO COME! JUST LOVE HOMECOOKED FOODS, FALL ACTIVITIES, MUSIC, CRAFTS, SILLINESS, AND MEETING NEW PEOPLE!
Enjoyed our event, and want to participate in more? Come to our sister event, Fur The More, in the spring! www.furthemore.org
2020 Location:
Walkersville Fair Grounds
79 W Frederick St
Walkersville, MD 21793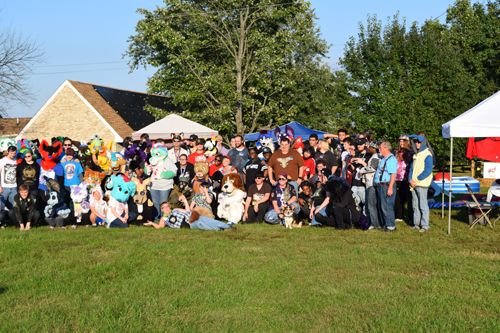 ---
Also follow us on our social media accounts:
Twitter: https://twitter.com/furbque
Facebook: https://www.facebook.com/furbque/